You — yes, YOU! — can now advertise directly on our site. No need to go through AdSense, JuicyAds, or some other services. Buy ads directly, pay through Paypal.
Why Advertise on Bloomin' Faeries!?
Over 10,000 faithful readers (according to ComicRank.com).
Great traffic:
10,000+ page views daily
70,000+ weekly
300,000+ monthly
Great prices: start as low as $0.06 CPM (6¢ only!)
What Are the Rates?
We're using Google AdSense's placement vs value guidelines: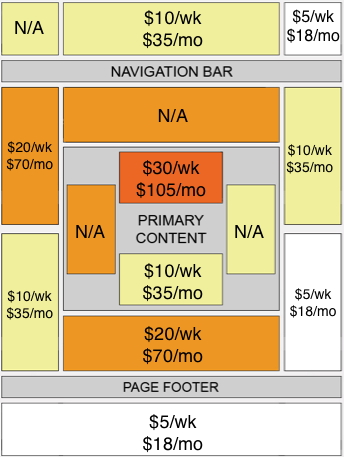 Schedule
Ads are always scheduled from Monday (12:00 AM) to the following Sunday (11:59 PM).
We require payment & materials at least 48 hours prior to the publishing period.
Contact Us
Don't hesitate to ASK US FOR DETAILS.