WHY BECOME A MEMBER?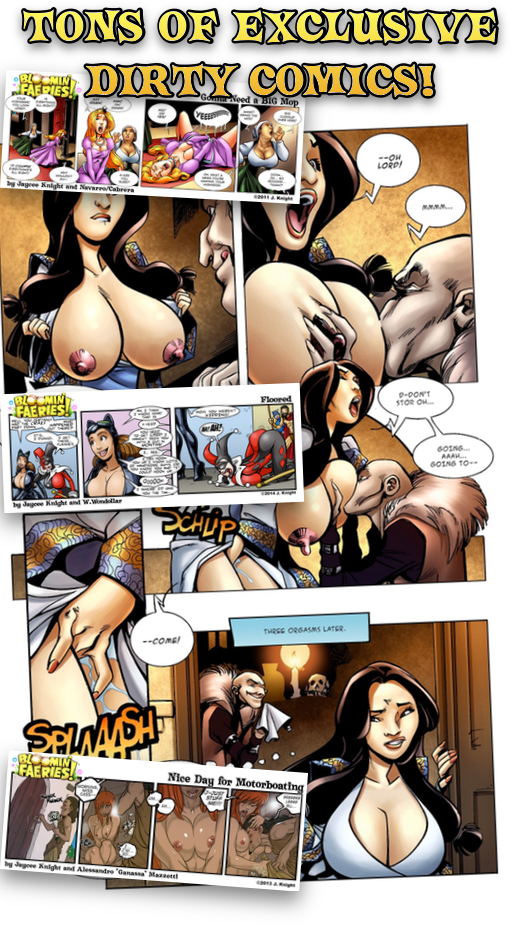 The exclusive comics area is updated at least twice a month with a bonus strip from one of several series.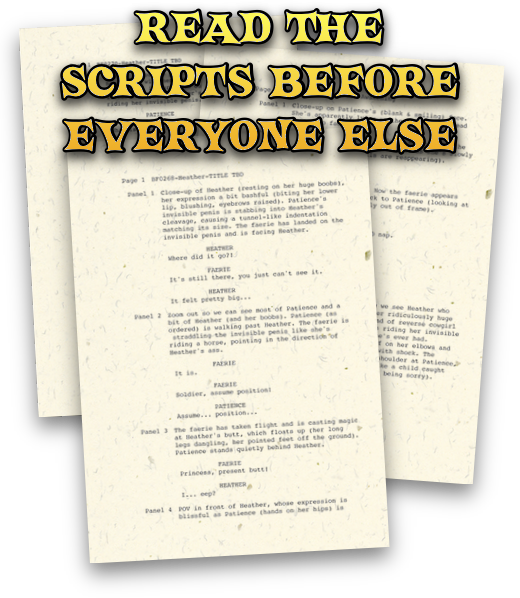 Ever wonder what a script looks like before it gets turned into art? Want to read next week's story (even without art) because you just can't wait to see what happens? Every week, you get to see next week's strip before it even gets sketched.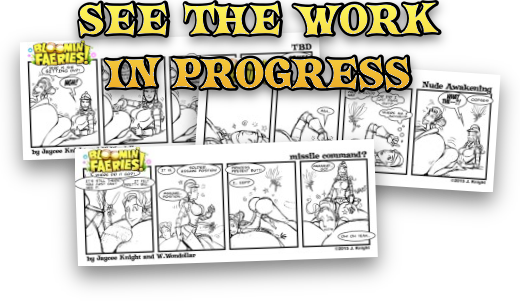 Want to see what a sketch looks like before it's turned into the final art? Wonder what kind of changes writer and artist make versus the script, and versus the final version? Get to see the previews and spot the differences.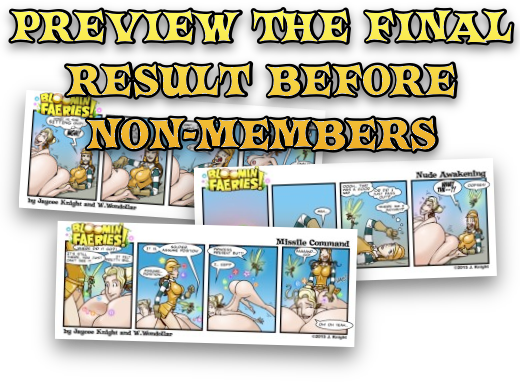 Why not show you the work ahead of schedule? Sometimes it's a few days, sometimes a few hours, but hey, why wait until publication time to see the final result? Be part of the "in" crowd.
And there's more:
CHARACTER ART: dozens of pictures featuring characters from the blog or from the strips (sometimes sexy, sometimes SFW).
E-BOOKS: you can get additional e-books (3k-5k words) to read on the go--more faerie mischief in the life of unsuspecting humans!
NO ADS: as a member, we ensure an ad-free experience. Hey, you've already given us money, why pester you with ads, right?
And how much, you ask, for all this Bloomin' Goodness?!?
You get a choice of THREE options:
MONTHLY: USD $3.50/month (minimum 3 months, then recurring monthly)
YEARLY: USD $35 (pay for 10 months, get two free)
If you have any problems, contact:
Save