on
September 8, 2014
at
11:23 am
Hi all,
Because I've been so slow in updating the "Torment of Nicole Swan" series, I decided to celebrate its return (at last!) by having a little house cleaning party. There are thousands of ebooks left in the storage area and I'm giving them all away for FREE! That's right! You want this book? You go get it, it's FREE! Just use coupon code YY98N and you won't be charged a dime!
ADDENDUM: even if you don't plan on reading it, please go ahead and download it. It will help raise the book in the most downloaded section. 🙂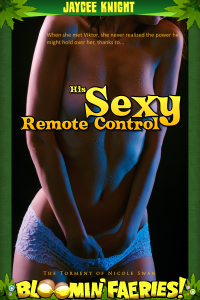 Have fun reading it!
--Jaycee
"I'm doing it."